Mitsui Chemicals And Sanyo Chemicals Team Up For An LLP (Limited Liability Partnership) To Produce Polypropylene Glycol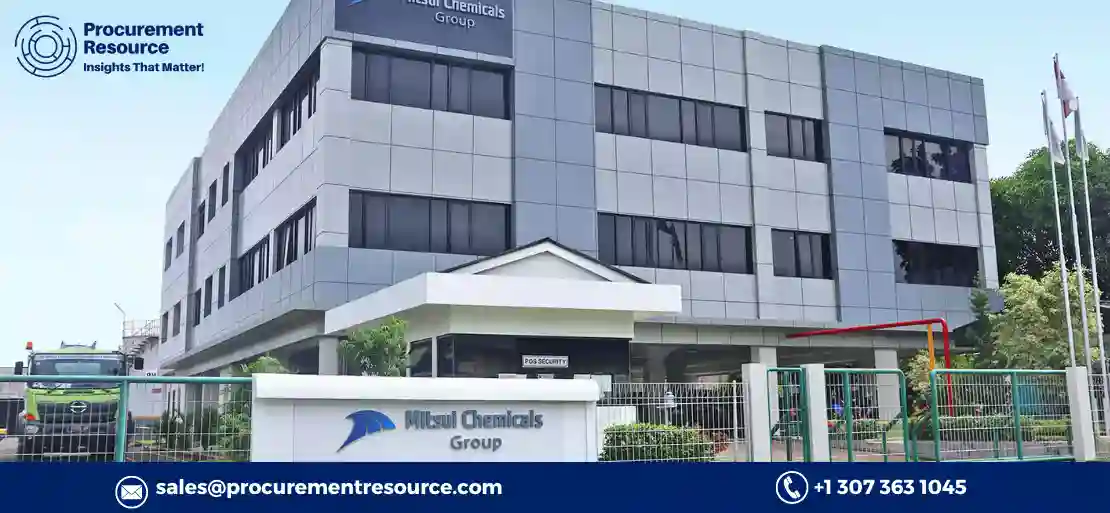 Latest Deal Between Mitsui Chemicals And Sanyo Chemicals for Polypropylene Glycol Production
Mitsui Chemicals, Inc., one of the leading chemical companies in Japan, along with Sanyo Chemical Industries, Ltd., a significant producer of chemicals and related products in Japan, have teamed up to declare that they are setting up a fifty-fifty Limited Liability Partnership (LLP) in May 2023 in order to resolve a few of the similar problems faced in polypropylene glycols (PPGs) production like bettering level of productivity as well as guaranteeing Japan's future supply stability.
Request Access For the Latest Price Trends of Ethylene Oxide
The deal also includes polymer polyols (POP) production with polymer particles dispersed in PPG.
Goals and Experience
PPGs (polypropylene glycols) are chemical substances derived via the polymerization of alkylene oxides like ethylene oxide (EO) and propylene oxide (PO) to polyhydric alcohols. PPGs are the key feedstock used to produce polyurethanes that find application across a broad application range, such as furniture and bedding, automotive parts, paints and adhesives, and heat-insulating construction materials.
This demand for polyurethanes will likely increase globally in the near term. Japan is witnessing a rise in demand for high-value-added and high-performance polyurethanes as there are a few changes taking place in the market, like widespread smart homes, next-generation automobiles, sluggish demand for general-purpose products as well as rising environmental responsiveness. Additionally, the market competition with producers overseas in local as well as international markets is gradually turning cut-throat.
Read More About Ethylene Oxide Production Cost Reports - Get Free Sample Copy in PDF
According to the Procurement Resource article, Mitsui Chemicals and Sanyo Chemicals have agreed on the formation of a Limited Liability Partnership for the production of PPGs, including polymer polyols (POP) with polymer particles dispersed in PPG. Both companies realize the need for collaborating as they share the same sentiments regarding their concerns for maintaining a production system that is sustainable and efficient while strengthening market competition in the PPG industry.